Two popular website building platforms are WordPress vs WIX. Building a website is an important decision for businesses, entrepreneurs, and individuals alike. Choosing the right platform is crucial to ensure a website's success. In this article, we will compare the pros and cons of each platform to help you make an informed decision.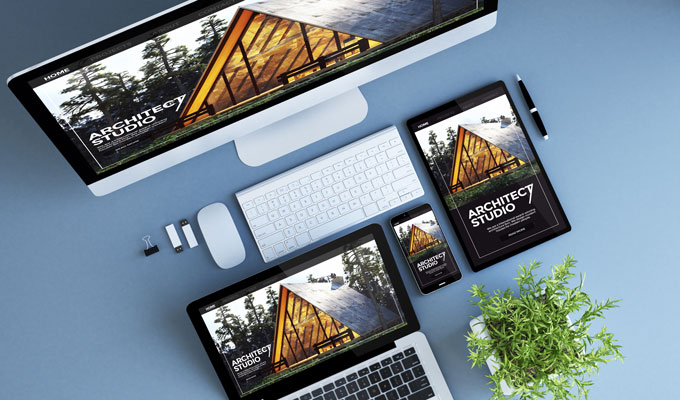 WordPress Pros:
Flexibility: WordPress is an open-source platform that offers a high degree of flexibility. With thousands of free and paid plugins available, you can customize your website to meet your exact needs. You can add new features and functionality to your website with ease.

SEO-Friendly: WordPress is renowned for its SEO-friendly nature. With plugins like Yoast SEO, you can easily optimize your website for search engines. WordPress offers built-in SEO features, which help boost your website's visibility and ranking on search engines.

Large Community: WordPress has a large and active community, which means there is a wealth of resources and support available. If you run into any issues, you can always turn to the community for help. There are also many WordPress-focused agencies and freelancers available to help with website design, development, and maintenance.

E-commerce: WordPress offers numerous e-commerce plugins, such as WooCommerce, that make it easy to set up an online store. With WooCommerce, you can manage inventory, process payments, and handle shipping, all within your website's backend.
WordPress Cons:
Complexity: Although WordPress is flexible, it can be more complex to set up and use than some other platforms, especially if you're not familiar with coding. To customize your website fully, you may need to hire a developer or learn some coding skills yourself.

Maintenance: As an open-source platform, WordPress requires regular updates to maintain security and functionality. This can be time-consuming, especially if you have a large website with many plugins. However, regular maintenance is necessary to ensure the security and smooth functioning of your website.

Cost: While WordPress is free to use, you may need to pay for hosting, a domain name, and premium plugins. The cost of these services can add up, especially for those on a tight budget.
Wix Pros:
Ease of Use: Wix is known for its user-friendly interface, making it easy for anyone to build a website, even without coding experience. Wix offers a drag-and-drop editor, which makes it simple to add content, images, and other elements to your website.

Cost: Wix offers various pricing plans, including a free option, which can be ideal for small businesses and individuals. Wix offers many features and customization options for a low cost, which makes it a decent option for those on a budget.

Templates: Wix offers a range of templates that are visually appealing and easy to customize. These templates are designed to help you create a professional-looking website quickly and easily.

Maintenance: Wix handles all the maintenance and security updates, so you don't have to worry about it. This saves you time and effort, and ensures that your website is always up-to-date and secure.
Wix Cons:
Limited Flexibility: While Wix offers plenty of customization options, it is still limited compared to WordPress, which is open-source. Wix limits the access to its source code, which can make it challenging to customize your website fully.

SEO: While Wix is improving its SEO capabilities, it is still not as advanced as WordPress. This can make it harder to rank on search engines. However, Wix offers basic SEO features, which can help improve your website's visibility.

E-commerce: While Wix does offer an e-commerce option, it is not as comprehensive as WordPress. Wix's e-commerce capabilities are suitable for small businesses with simple needs.
In summary, WordPress is a more robust and flexible platform than Wix. While Wix is user-friendly and offers a lower cost, it lacks the customization options and SEO capabilities that WordPress offers. WordPress's open-source nature, large community, and vast selection of plugins make it the superior choice for businesses and individuals who want to create a website that is customized to their specific needs. Despite its complexity and maintenance requirements, WordPress's flexibility and SEO-friendly features make it the clear winner for website building.
Hear From Some Of Our Clients